Professional Translation Services for Life Science Challenges
Leverage accurate, natural, and clear multilingual life science content.
Provide exceptional medical products, service, and care.





Get High-Quality Translations with a Couple of Clicks
​​​​
---
No Surprises or Hidden Fees

​ Free Translation Certificate
No Project Management Fees
​ No Rush or Weekend Fees
Your Data Is Safe with Us

Our medical translation standards and processes secure your sensitive data and communications.

Secure Payments

Payments are managed by Stripe. We don't store customer credit card data.

HIPAA Compliant

Secure management of all protected health information in physical or electronic form.

SSL Encryption

Communications with our website or via email are private and secured with encryption algorithms.

Data Confidentiality

We maintain strict confidentiality of all data and communications. Our translators and other vendors are bound by NDAs.

Flexible Translation Workflows

Delivering high-quality life science translation requires careful planning, monitoring, and implementation. Choose from three service plans or contact us to create your own.

Human Professional Translation

Human translators are the safest way to translate highly technical life science content like informed consents, protocols, adverse event reports, case reports, websites with technical descriptions of products or medical procedures, and more. Subject-matter linguists follow a multistep QA process, which respects your requirements and deadlines.

Human Post-Editing

AI translation powered by 12 neuro machine translation engines combine with a whole suite of specialized translation assets to help linguists be more efficient and center their attention on language nuances. This is appropriate for NON-TECHNICAL content such as marketing materials, signage, bulletins, news, and more.

Web Connectors
Robust and sophisticated translation API connectors facilitate content extraction and translation from different file formats and through Content Management Systems such as Joomla, Wordpress, Magento, and more. You can choose to automate your translation process and connect with our talented translators.

Four More Reasons to Choose BioLingo

We offer scientific knowledge, linguistic expertise, and state-of-the-art translation technology.

Prompt Delivery
Our translation platform, knowledgeable translators, and carefully crafted workflows achieve timely delivery of complex medical translations without sacrificing the quality that you expect.
On-Target Messaging
Our custom glossaries keep your messaging accurate, clear, and consistent throughout. Choose the appropriate reading level for your target audience.
The bilingual manual received many accolades; among them the prestigious, University of Florida Gold Image Award for Communication.



John Alleyne, PhD
• University of Florida

BioLingo has provided our organization with excellent customer service and quality translations for nearly eight years.



Wendy Miranda, RN
•Clinical Content Manager, Taylor Healthcare
Optimized for life science backed by expertise

Professional Translation Services

Our translation service portfolio gives you the flexibility to market your products and services, conduct research, or provide medical care.

Technical Translation

Communicate effectively, mitigate risks, save time, and reduce translation costs. Be supported by an experienced team that understands your needs and is capable of customizing a unique translation solution to help you succeed.

Website Localization

Reach across language and cultural barriers with a seamless process that works with any CMS. Choose professional translation, editing and proofreading, or save time and money combining automated translation driven by AI with professional post-editing.

E-learning Localization

Build engaging learning experiences in other languages effortlessly by translating e-books, PDFs, quizzes, assessments, subtitling videos, and much more. Contact us to learn how our powerful and versatile translation platform is equipped with tools and features to bring your e-learning content to life.

Certified Translations

Obtain IRB approval with a free-of-charge notarized certificate of translation completeness and accuracy. Complimentary translation certificates are available to all our customers upon request.

Multilingual DTP

Ensure your readers enjoy great looking professionally composed documents appropriate for the local user. We support MS Word, Power Point, PDF, Google Docs, In Design, and more. Check our translation page for a more comprehensive list of supported files.

Custom Translation Solutions

Seek a translation solution that meets your needs, whether you want to communicate better with your patients in their native language or find new opportunities around the globe.

Industries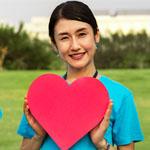 Non-Profits

Leverage medical translation discounts to drive your healthcare initiatives forward. We support organizations involved in clinical research and educational outreach.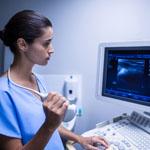 Medical Devices

Collaborate with international partners to maximize efficiency. Achieve your globalization goals by attracting and retaining distributors. We can support you to overcome regulatory hurdles.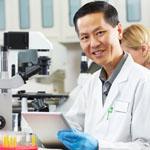 Clinical Research

Maximize value and accelerate launch by using our professional medical translation services. We can meet your needs at every stage from clinical research to post-commercialization.
Conduct clinical trials worldwide, or enroll foreign subjects, using accurate and culturally sensitive medical translations.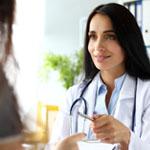 Medical Institutions and Providers

Provide service to non-English speakers in an efficient and safe way. Improve patient satisfaction and experience. We have medical translation solutions across the full continuum of care.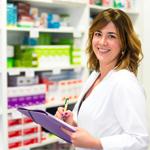 Pharmacies
Implement effective language initiatives to reach out to the diverse populations you serve. Increase patient engagement and medication adherence to improve outcomes.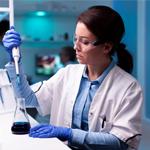 Medical Labs

Become an integral member of the communities you serve by providing convenient and affordable services in other languages.

Getting started with BioLingo ​
First, share with us a couple of things about you
Ready to take your translation experience to the next level?
Here you can ask questions about our services, our experts are ready to help with:


BioLingo translation platform capabilities
Pricing information
Customized translation solutions​
Technical issues